Substitute Teaching Request Types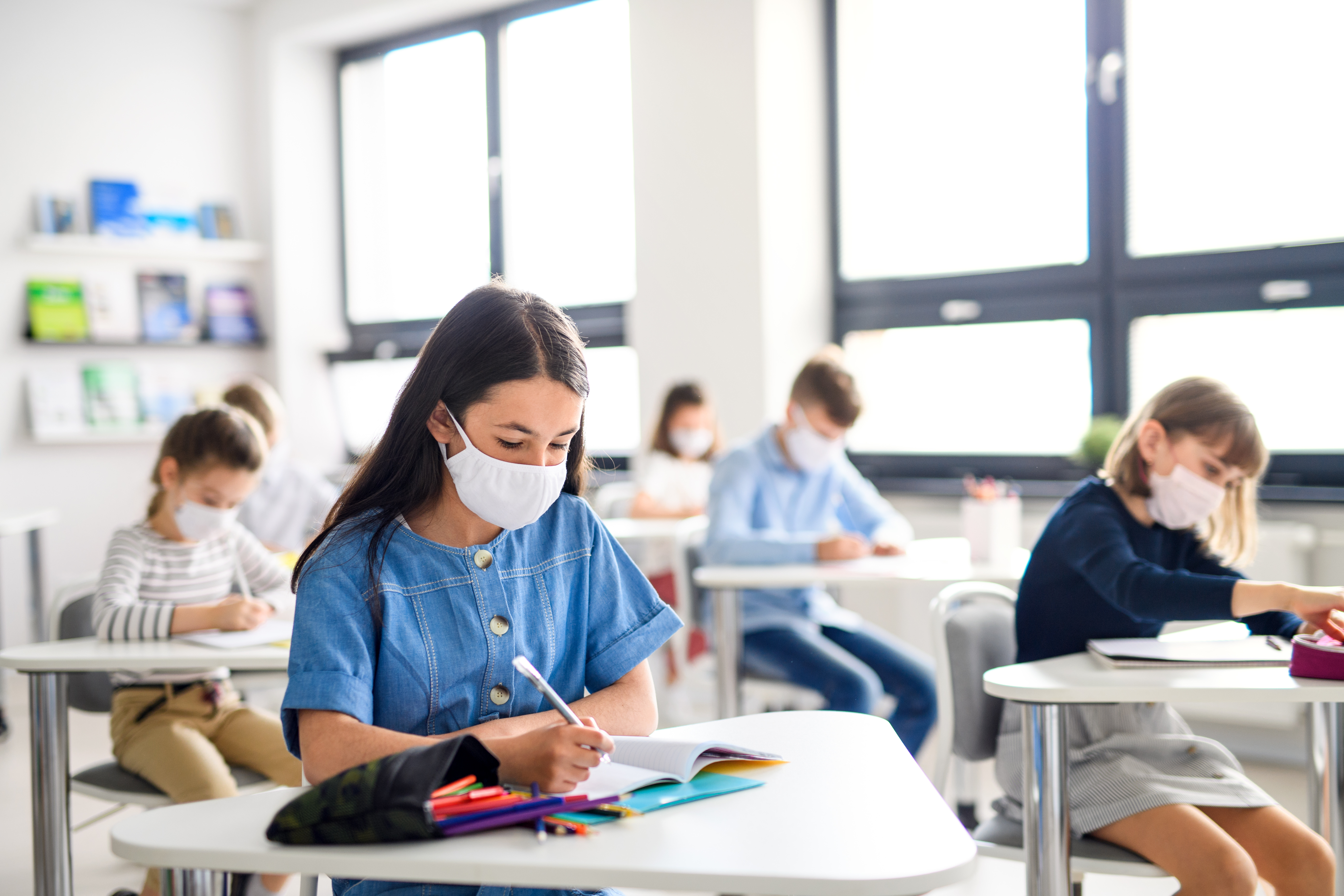 As more schools have adopted distance learning and other types of learning arrangements, Swing Education has enhanced the Swing platform to allow school admins to include more details on the request. This allows teachers to determine which requests are the best fit for them.
Below are descriptions of each request type. Please note: because we are still in the midst of a global pandemic and not all schools are open for on-campus learning, request types will vary by region. Be sure to read the notes section carefully to decide if the request type is right for you and to avoid last-minute cancellations.
Request Types
On Campus: both students and the teacher are physically present on campus, in the classroom.
Distance: the teacher is at home and instruction occurs on the teacher's personal computer using the school's video conferencing account. For remote distance learning requests, the address field will state "REMOTE/ONLINE."
Important: Double check the "Required Experience" field to be sure the videoconferencing platform used by the school is one you are confident teaching with.
Hybrid: for a hybrid request, instruction occurs with a combination of the methods above. For example, during a long-term assignment, some days may be remote and others may be on campus. Or, in other cases, the teacher may be on campus and the students could be at home. To determine what the classroom arrangement is, look under "Type" for your location and the students' location.

Roving Sub: On some requests, you will see "Roving Sub." This means the district admin is anticipating future teacher absences and issuing requests ahead of time. For roving requests, the district admin will not know in advance which schools need subs until the day of the assignment, which means you will not know which school you will be assigned to until the morning of the assignment. You may also be asked to teach more than one class on the same campus. Roving assignments are best for subs who feel comfortable adapting to different environments depending on the school's needs.
Teacher Vacancy: This means the school is requesting a sub to teach a specific class, subject, or grade level. This information will be included on the request.
Para-Educator: This is an aide role who works alongside or under the direction of a certified or licensed educator. You will support and assist with providing instructional and non-instructional services to students. Paraprofessionals often work one-on-one with students who receive special education and related services.
SPED: Special education (known as special-needs education, aided education, exceptional education, alternative provision, exceptional student education, special ed., SEN, or SPED) is the practice of educating students in a way that accommodates their individual differences, disabilities, and special needs.
FAQs
Why don't I see any of these requests in my Swing account?
In order to teach on campus, all substitute teachers must sign the COVID-19 acknowledgement. Log on to your account settings and sign the acknowledgement form to get access to requests.
How can I make sure I'm ready for these new types of requests?
There are two things you can do right now to prepare yourself to accept any type of request.
1. Familiarize yourself with Zoom and Google Classroom by watching our distance learning training video or by viewing Swing's distance learning presentation. You'll also learn how to manage your class during the lesson and how to successfully wrap up your lesson.
2. Use our distance learning checklist to make sure you have all the information you need before the assignment starts.
What are schools doing to prevent the spread of COVID-19?
Our expectation is that schools provide a safe work environment by following federal, state, local and health department guidelines. On each request, the school admin will list out the school's safety protocol, including masks, physical distancing and check-in requirements. Just tap on the request to see these details.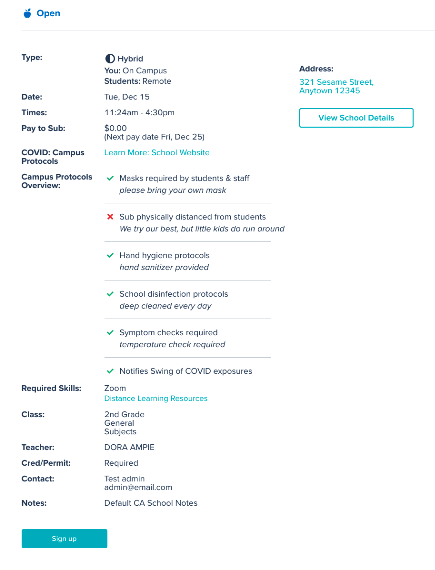 I have a safety concern regarding a school where I am teaching. What should I do?
If you are concerned about safety at a school where you are teaching, please tell us using the school feedback feature. Note: you can access this feature after you have completed the assignment. If there is an urgent situation pertaining to safety at the school, please contact us immediately. You may read more about the expectations Swing is setting for our school partners here.