How can I change my locations?
How Can I Add More Areas to Teach?
All of our subs are linked to distinct areas that we refer to as "locations."  You will only see requests from the partners within the areas you select. You can change your areas in your account settings by updating your zipcode. Feel free to play around with different zipcodes to see where our partners are in relation to your home. 
You can also use our region maps below to get a general sense of where we have partners. 
Our current regions are:
How Do I Update My Location (Step-By-Step for Desktop or Laptop Computer)
1. Click on the Account Settings on your Swing Profile
 
2. Then Click on Location Settings 
This can be found on the left side of your window's screen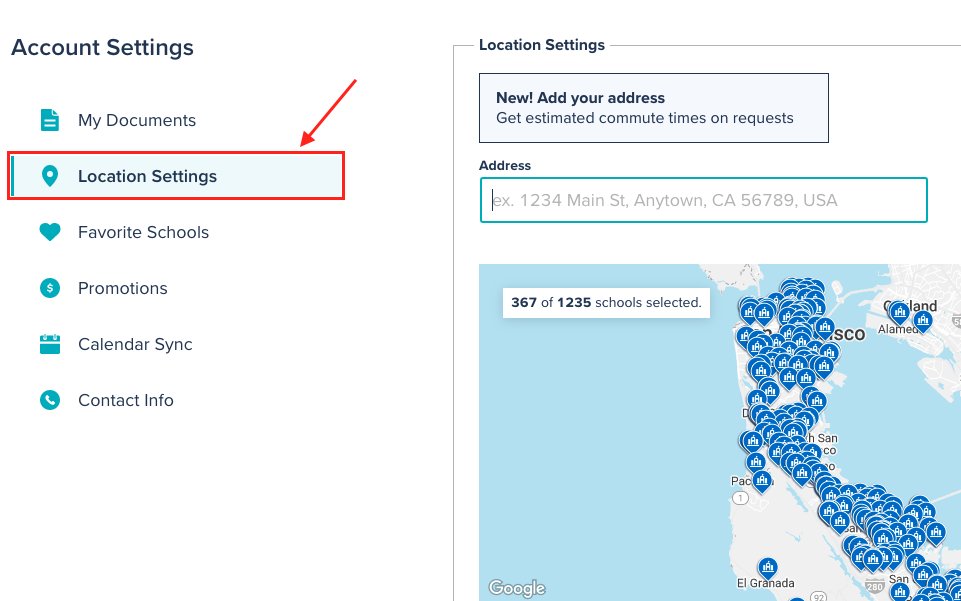 3. Update your Address 
Please enter your full complete address (i.e. P. Sherman 42 Wallaby Way, Sydney, AUS) to make use of our both our location settings and Estimated Commute Times feature.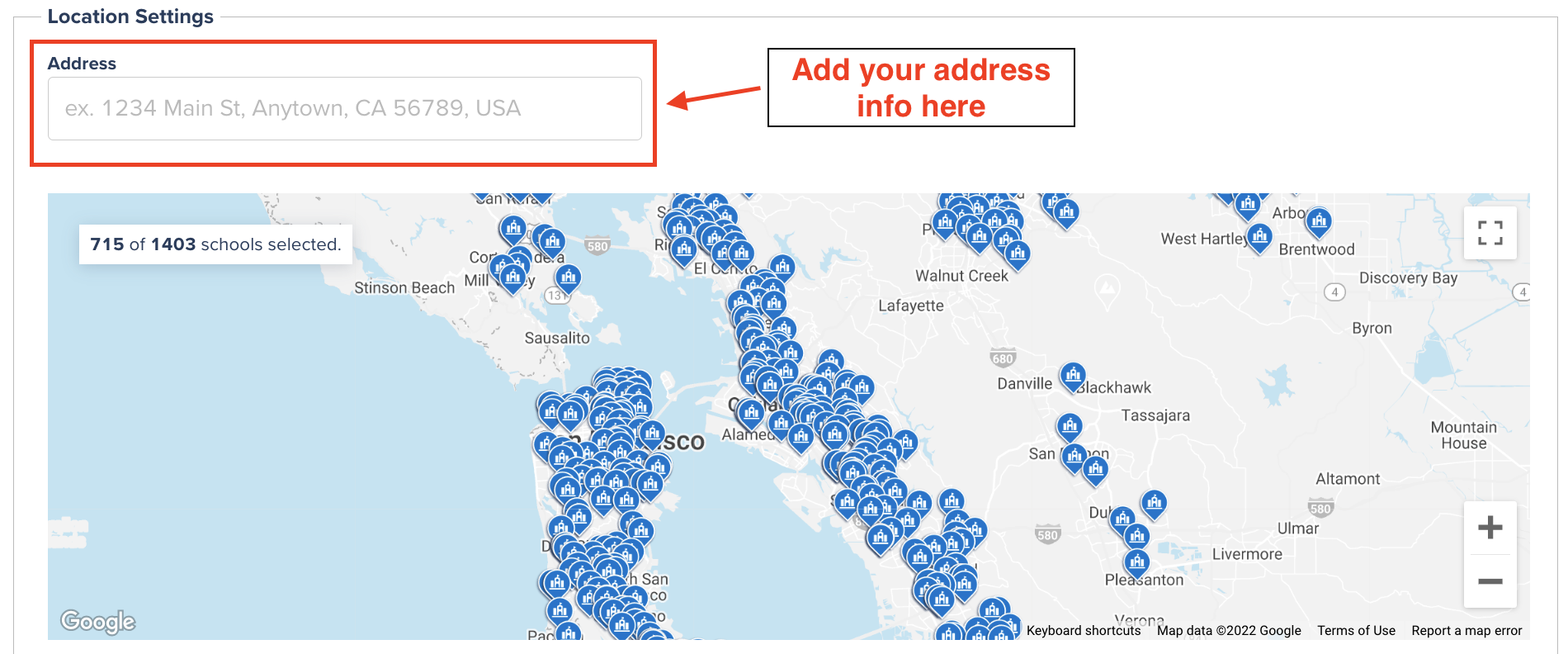 4. Select your Address from the Drop-down Menu
Be sure to pick the correct address from the drop-down menu in order to update your address: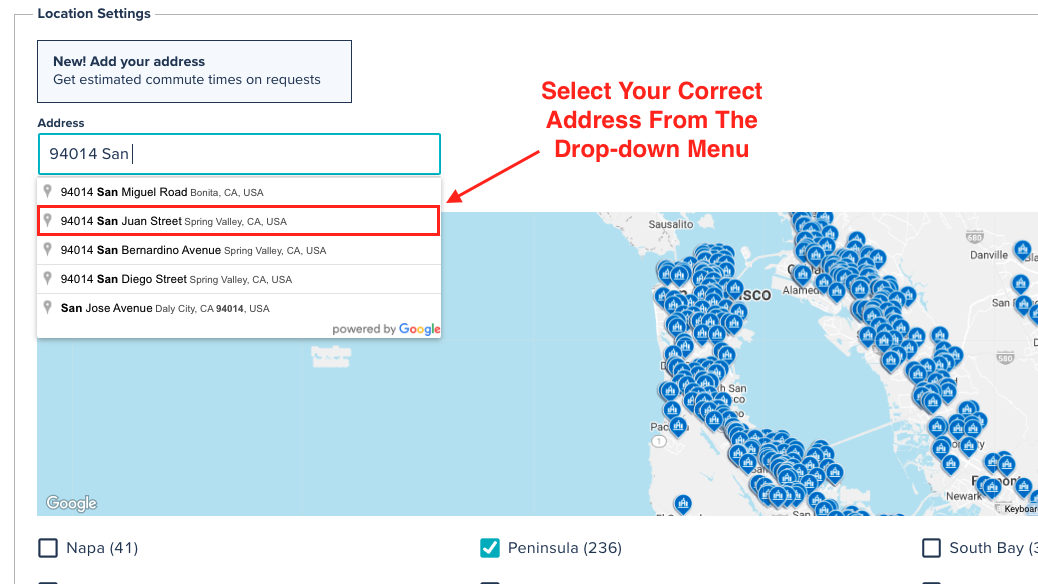 5. Select which Locations you wish to add 
You do this by clicking on the boxes next to the locations. They'll have checks to indicate a new location was selected.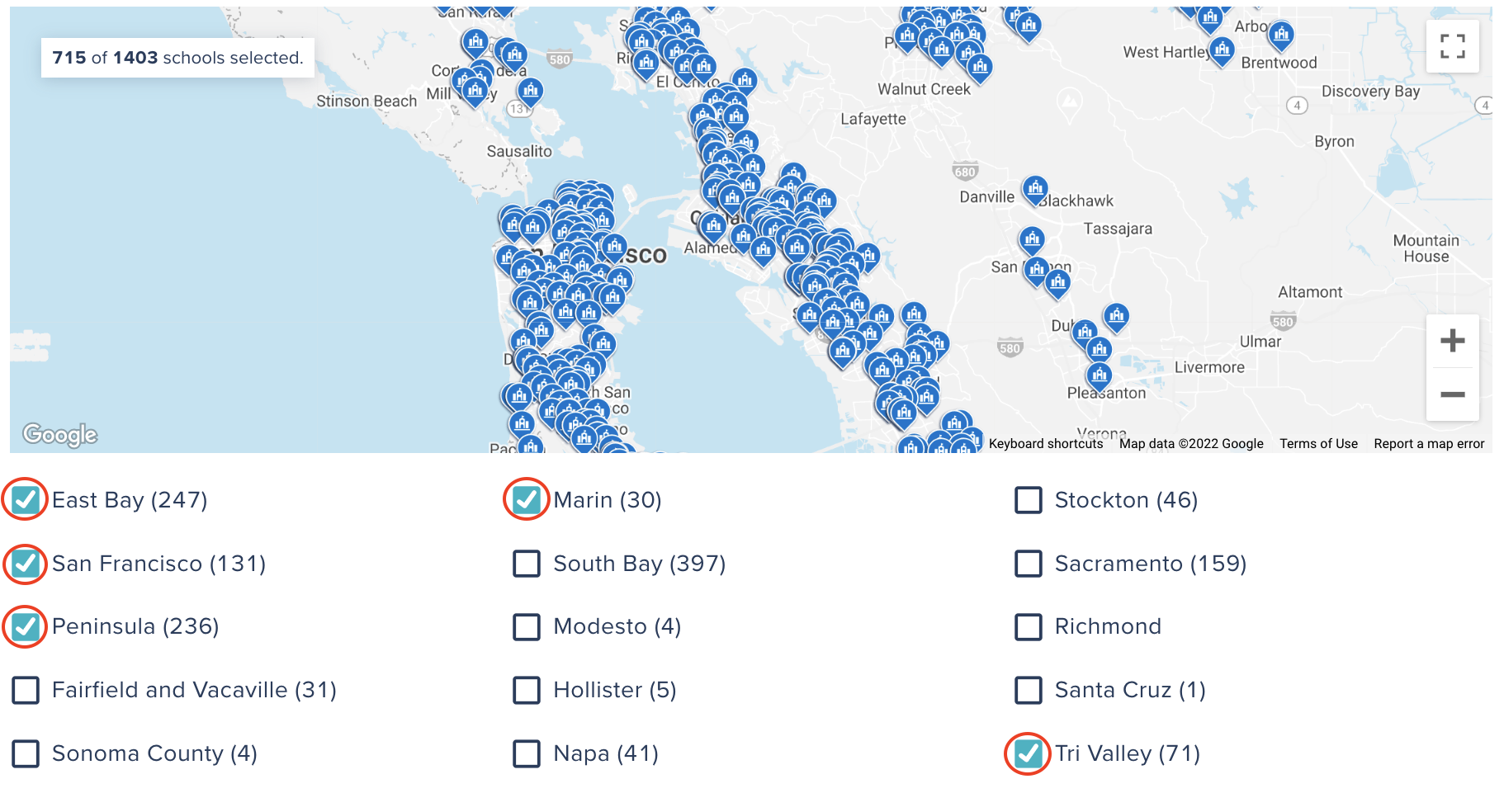 6. Click on "Update Locations" to Save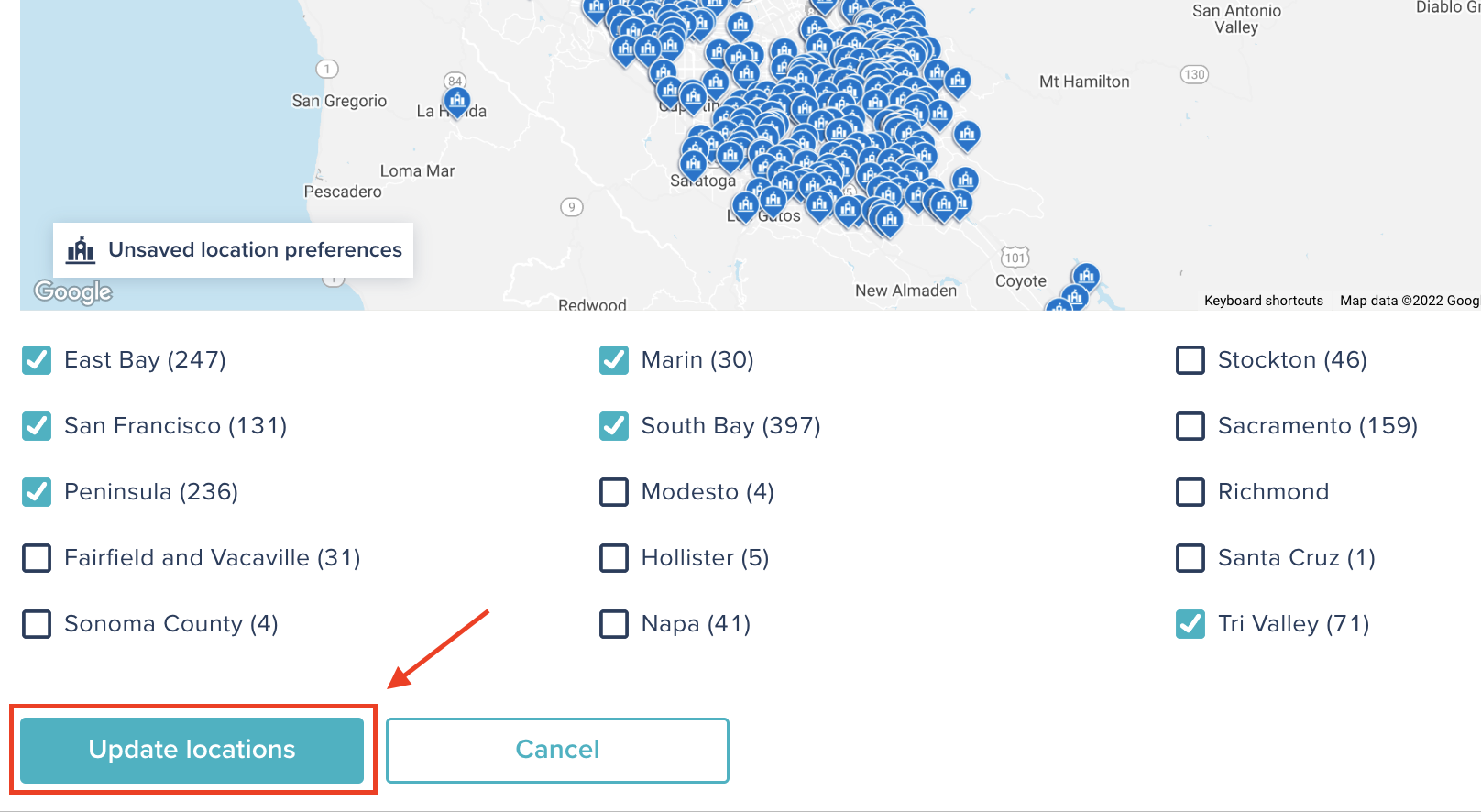 FAQs
When do you select your locations?
You can select your regions when you are setting up your account as a Swing Sub. After you are onboarded to the platform, you can make changes in your account settings. Here's our TikTok that explains how!
What if I want to be unlinked from cities within a larger region?
At this time, we can only link and unlink you from the entire larger region.
Can I be linked to other states?
Since each state has its own requirements, you cannot be linked outside of your account's current state.  
I don't see many school partners in my area. When will you be adding more?
We are always adding new partners in every location. As we add new partners, you will automatically start to see their requests.
Tip: change your zip code to an area where you would be willing to work to see if there are other open opportunities slightly outside of your range.