How Do I Setup My Swing Teacher Profile?
Your profile is one of the most effective tools you can use to make a great first impression and is essential if you are applying to be a Swing long-term substitute teacher. The more detailed your profile is, the more likely you are to find a good match quickly.
Overview on Completing Your Swing Profile: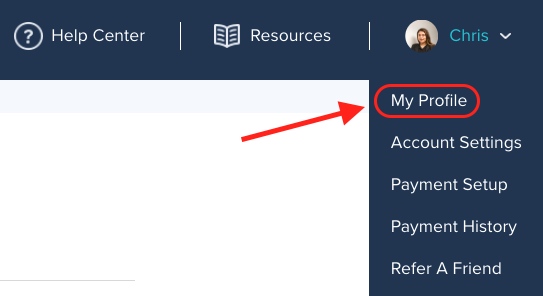 Log in to the Swing website.

Click your name in the upper right corner of the screen.

Select

"My Profile".

Click the blue "Edit" buttons to make changes to each section.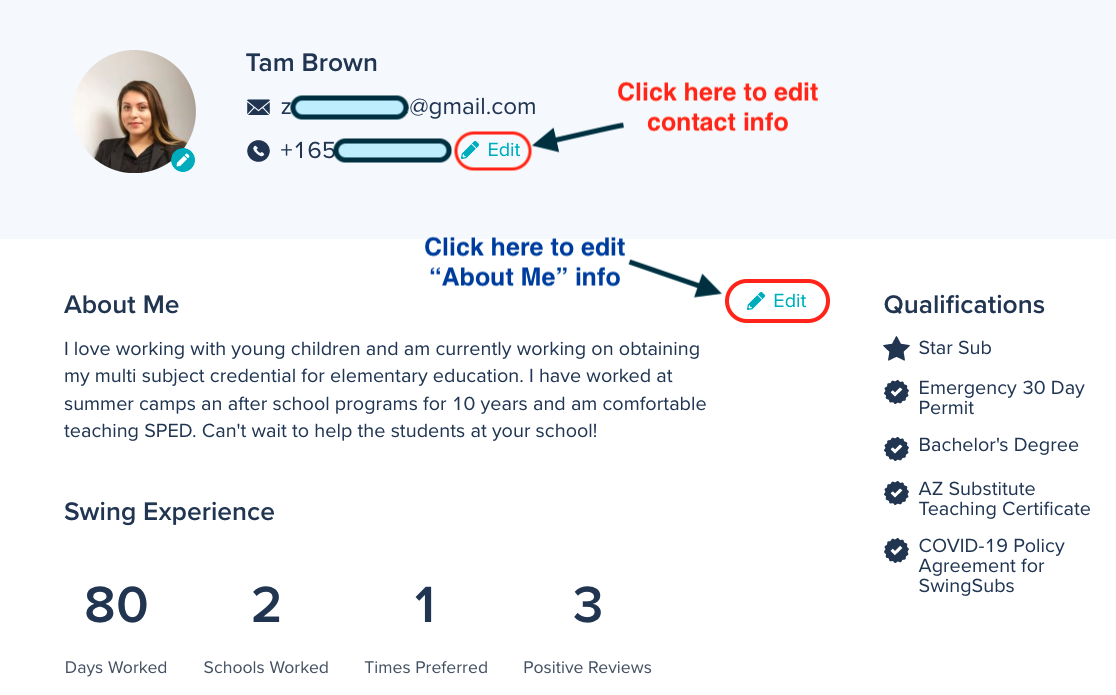 What to Add to Your Swing Profile?
Upload a headshot, and be sure you're smiling, which communicates that you're friendly and accessible. The photo should contain only you, no children or pets.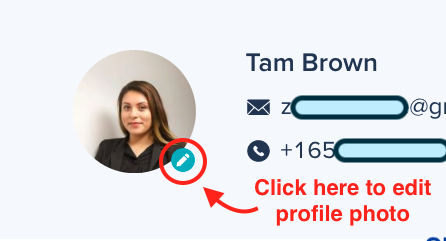 2. Describe why you started teaching, why you like it, and your accomplishments as an educator.
3. Provide the specifics of your teaching experience, including grade level and the subjects you've taught. The more specific you are, the more likely you are to be selected for Swing long-term assignments.
4. Add all education, qualifications, and certifications you hold.
5. Complete your work history, which can include any long-term requests (3+ weeks).
What Does a Complete Profile Look Like?
A completed profile will have all of the sections filled out with your info. Profiles may also have positive feedback from schools and Swing Experience statistics listed that automatically populate with new feedback.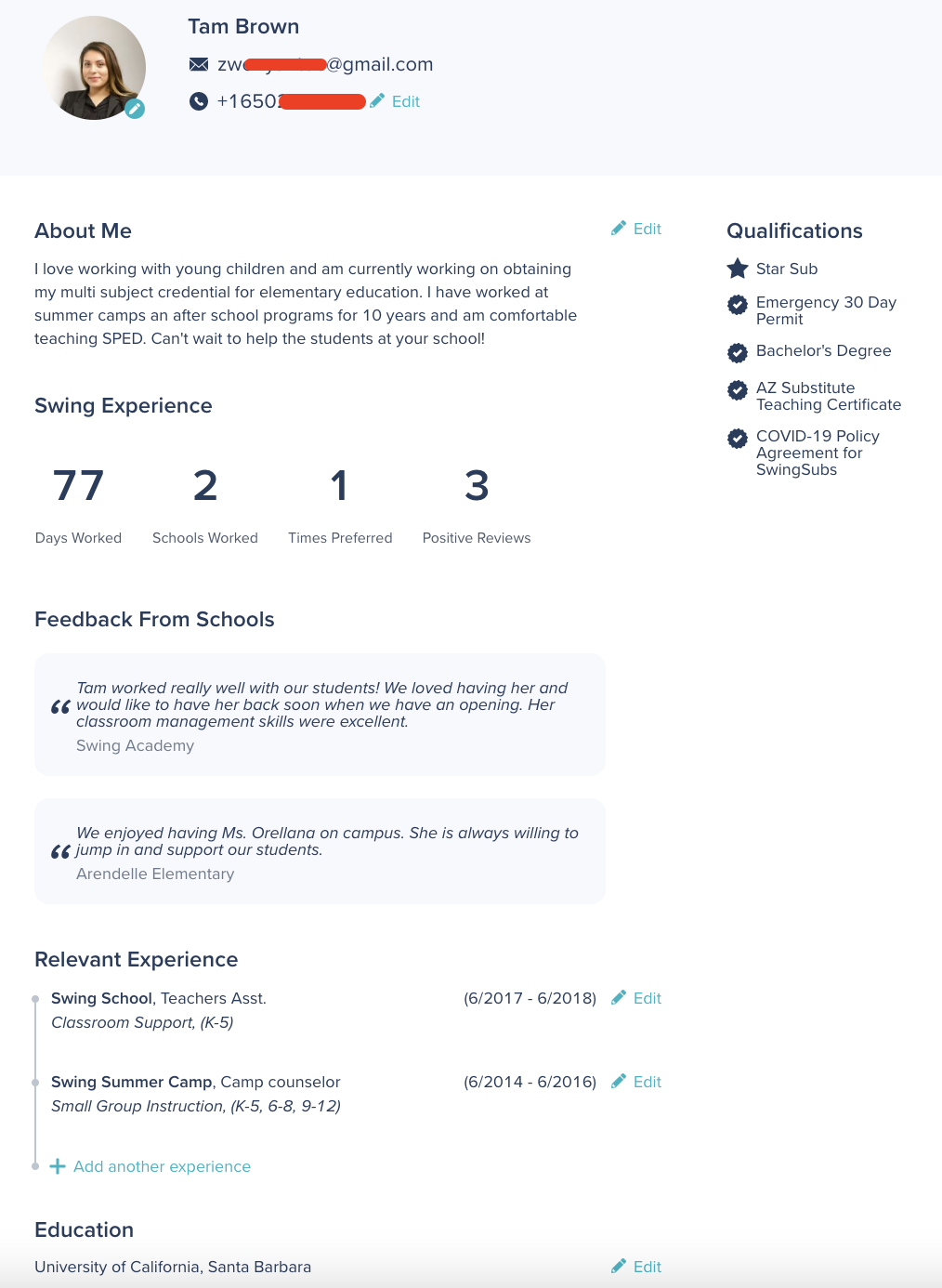 Frequently Asked Questions about the Swing Profile (FAQ)
What are Swing Experience Stats?
You may have noticed numbers listed in your Swing Experience. These are your Swing Experience stats. These stats will automatically appear on your profile and are visible to administrators and parents.

The number of days you've worked as a Swing sub

The number of schools where you've worked

The number of times that you've been "preferred," or requested by a school

Any positive feedback you receive from a school where you taught
What is Feedback From Schools?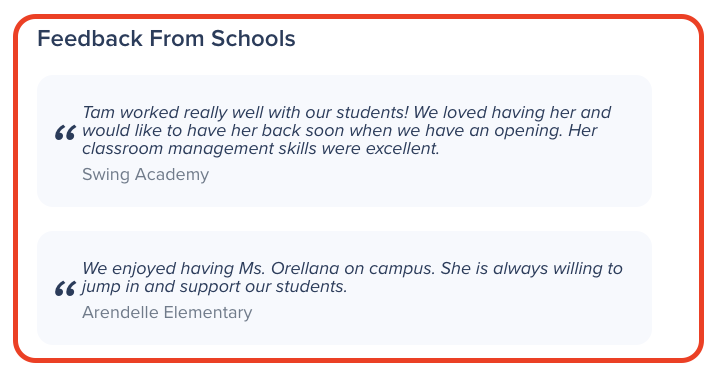 Whenever subs get written positive feedback from an admin or school for a job well done, this written feedback will appear in their Swing Profile. This will allow schools to see how well a job was done in previous assignments.
What Swing Stats are NOT visible to Administrators and Parents?
Here are the Swing stats that are not visible to administrators and parents:
The number of times you've canceled a request at the last minute

Your overall cancellation rate

The number of times you've shown up late

The number of times you've no-showed for a request

The regions that you are linked to on the platform
What Swing Profile Features are Coming Soon?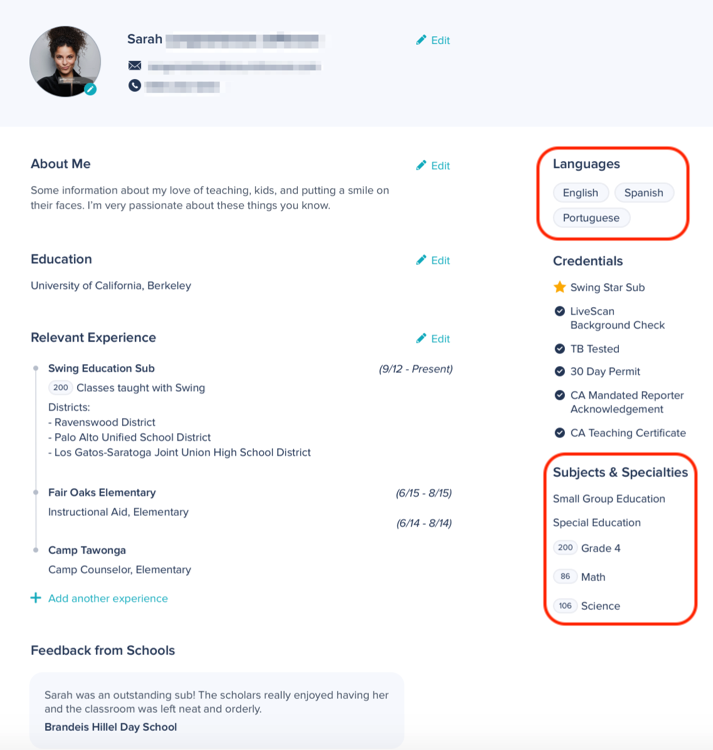 Languages, subjects, and specialties will be coming to your Swing Profile in a future update!